<! ********** Header ********** >

<! BR BR TABLE WIDTH="100%" TR TD ALIGN="LEFT" VALIGN="MIDDLE" FONT FACE="VERDANA,ARIAL,HELVETICA,SANS-SERIF" SIZE="-1" A HREF="resume.htm" IMG SRC="images/Bc6f.gif" ALT="Breck Carter - Resume" WIDTH="95" HEIGHT="120" BORDER="0" HSPACE="0" VSPACE="0" /A /FONT /TD TD ALIGN="RIGHT" VALIGN="MIDDLE" FONT FACE="VERDANA,ARIAL,HELVETICA,SANS-SERIF" SIZE="-2" A HREF="http://www.hutchgroup.com/" IMG SRC="images/hutchinson_group.gif" ALT="Hutchinson Group - Information Technology Search Consultants" WIDTH="344" HEIGHT="75" BORDER="0" /A /FONT /TD /TR /TABLE >



About Breck Carter
"I have seen your tips on your site, and have learned more than I could from Sybase or the manuals."

Chris Baker, President, Ontario Sybase User Group
"Breck has excellent leadership capabilities. His ability to motivate teammates is a real asset. He has well developed abilities to communicate complex technical concepts to the layman, and a strong commitment to the successful completion of his projects."

Gabe Kalmar, President, CIBC Insurance
Breck is an independent consultant based in Toronto. He has over 20 years of solid experience building Management Information Systems, and he's been a member of Team Sybase since it first began. He is also recognized by Sybase as an Adaptive Server Anywhere Subject Matter Expert (SME) and recently helped Sybase create the SQL Anywhere Certification Exam.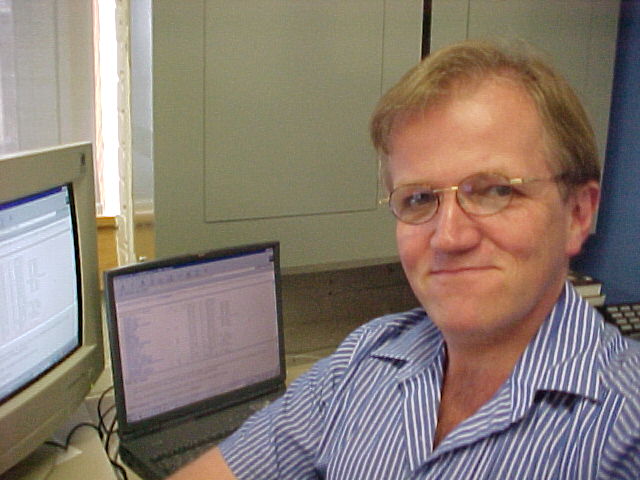 "This project would not have been successful without Breck. He is a technical guru. His analysis and investigative skills are surpassed by few and his dedication to accomplishing the project was significant. It was Breck who pulled this all together into a smooth, reliable and stable system for our user community... both Great West Life and Manulife were impressed with the implemented system, and both declared that it was one of the systems to be transferred over."

Bob Read, Manager, Group Information Systems, Confederation Life
Breck's clients include:
Air Canada
Alcan Smelters
Amdahl
Arcadia Services
AT&T Capital
Bell Mobility
Canadian Tire Acceptance
CIBC Wood Gundy
Confederation Life
Consumers Gas
Crown Life
drugmagnet.ca
Empire Life
Evans Caseload
Gastronomy
Gazelle Systems
GE Capital
Global Travel Computer
Harlequin Enterprises
IBM Toronto Lab
KPMG Peat Marwick
Lachesis Solutions
Laidlaw Transportation
Ministry of Education
North American Life
Ontario Hydro Nuclear
Peel Region
Royal Bank
Soliton Associates
Star Data
The Toronto Hospital
ThePowerToKnow.com
University of Guelph
VMI Communication and Learning Systems
Weston's Bakeries
Xerox Canada
"I was very impressed by the well designed software architecture of the system."

Howard Miller, Senior Principal, American Management Systems
"I salute you, Breck. I've read most of your PB articles and I've always been inspired by the keen thought you put into them. I need to understand replication, and even though I'm struggling with the detail, I'm incredibly grateful for it. This is a service to the PB community - I can't say enough. Breck for Prime Minister!"

Bryan Southern, Vancouver
"Your website is terrific! It's one of the best on the web. You've got good information presented in a very nice format. Thank you so much for this cool website!"

Debbie Graham, Database Management Services Ltd.


For more about Breck, have a look at his resume.